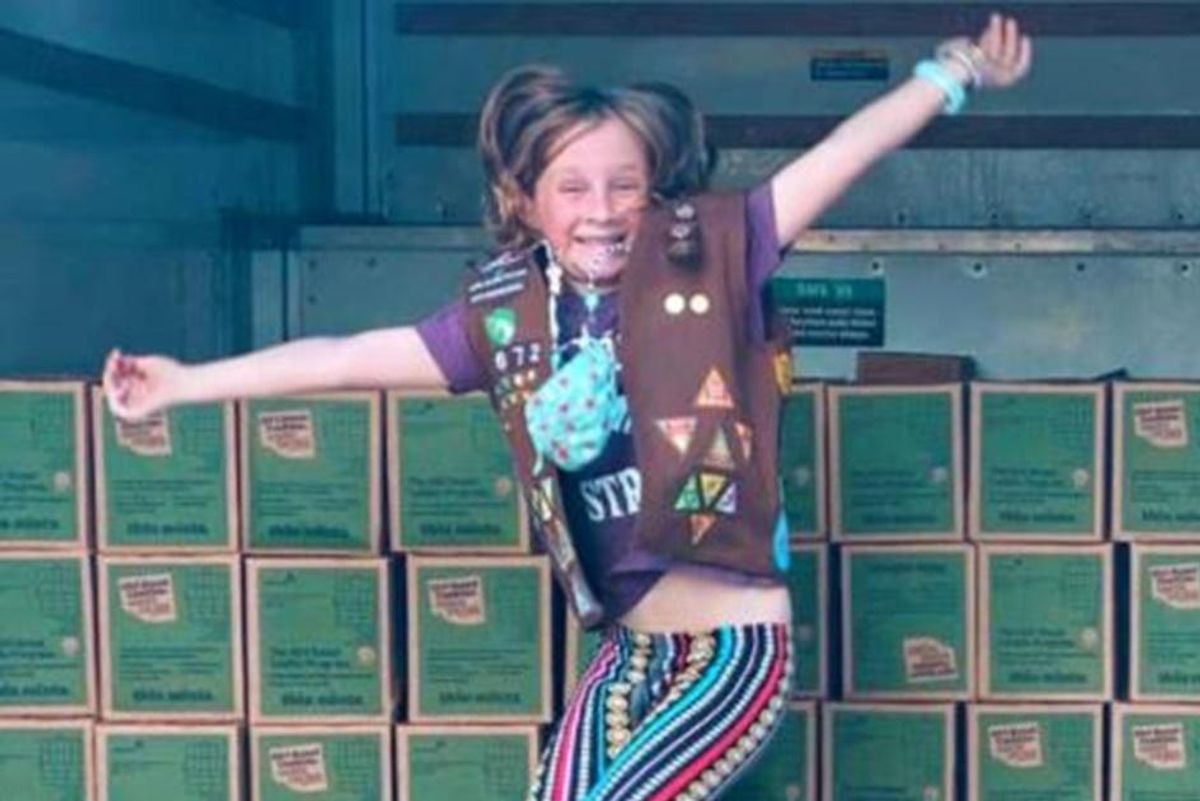 From upworthy.com
As one can imagine, the COVID-19 pandemic has negatively impacted the 2020 and 2021 Girl Scout Cookie sales drives. So this year, the organization created a socially-distanced porch drop-off option in collaboration with GrubHub.
However, even though it's been tough for the Girl Scouts to get out there and do in-person sales, one member in San Bernardino, California managed to break a sales record.
San Bernardino's Lilly Bumpus, 8, sold more than 32,000 boxes of cookies over the past three months, beating the previous record of 26,000. The international organization states it doesn't keep official records, but local councils are free to do so.
A spokesperson for the Girl Scouts of America told CNN that it applauds "Lilly's entrepreneurial efforts, awesome sales goal, and donations!"
The achievement is even more impressive given Lilly's long history of health issues. She was born with Ewing sarcoma, a rare form of bone cancer. Doctors told her family that she'd probably never make it through the treatment, let alone the disease.
She underwent 14 rounds of adult-strength chemotherapy and had a portion of her chest wall removed all before her first birthday.
Read more here.
Help your child learn to read with Reading Kingdom. Sign up today for a free 30 day trial.