Reading Kingdom is a fun, easy-to-use online
program that teaches children 4-10 years old
how to read and write to a third grade level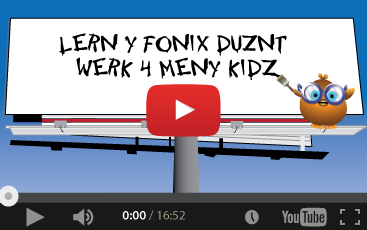 Learn about Reading Kingdom's revolutionary Six Skill Integrated Method. In this video, Reading Kingdom CEO, Jonathan Blank, explains the problems with current reading instruction methods and the benefits of our approach.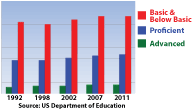 What is the status quo in reading education?
According to the Department of Education:
2 out of 3 children fail to become proficient readers!
It's shocking, but true!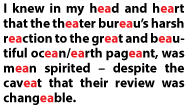 How can so many students have problems? Until now educators relied on phonics to teach reading. But fewer than 1 in 5 words can be "sounded out" and there are 1,768 ways to spell 40 sounds. Consider the sentence above where "ea" can be pronounced 13 different ways!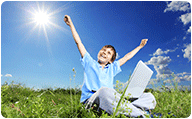 Why is Reading Kingdom successful? It uses Dr. Blank's Six Skill Integrated Method that teaches all the reading and writing skills in an integrated fashion so that they complement and reinforce each other while fostering comprehension at every level.

Reading Kingdom Benefits:
Research based and incredibly effective.
The program adapts to every child and provides individualized instruction.
Kids can use the program on their own.
It's fun so children think they're playing a game and want to use it.
It was created by Dr. Marion Blank, one of the world's top experts in reading.
It works as a standalone curriculum or a supplement.
Our commitment to online reading for kids is based on our patented six skills method for reading success. These skills include sequencing, motor skills, phonics (phonemic awareness), meaning, grammar and reading comprehension. Our online reading for kids program is ideal for preschool, kindergarten, first grade, second grade, third grade, special education, homeschool, and English as a second language. The Reading Kingdom online reading for kids program is an ideal supplement to existing curricula, as well an excellent independent curriculum. Our online reading for kids program is also a great educational alternative to other entertainment options. In fact, most children refer to the Reading Kingdom as a reading game, since it is so fun to play. We're proud that our reading programs for kids are thought of as reading games (especially by kids!).
In addition to our online reading for kids program, we also offer a number of additional, low-cost materials and books that complement our online reading program. Please visit The Reading Kingdom Store for reading products and discount opportunities for our award-winning online reading program for kids.