Happy Customers

Dr. Jeffrey A. Lieberman
Columbia University
Reading Kingdom is a monumental work that makes available to educators, therapists and families a simple, straightforward and time-tested approach.

Karen Quinn
Author of Testing for Kindergarten
Reading Kingdom is the only program I recommend because it is fun for kids, easy to use, well grounded in research and IT WORKS! There is no better program.

Reading Kingdom provides the most complete method for teaching reading and writing that I have seen in the eleven years that I have been teaching. Thank you for this outstanding program.

All three of my children report that they 'love Reading Kingdom because it is a lot of fun.' They consider it to be 'playing'. I feel a great sense of pride as I watch their confidence soar when they master a skill. With Reading Kingdom, learning to read finally makes sense.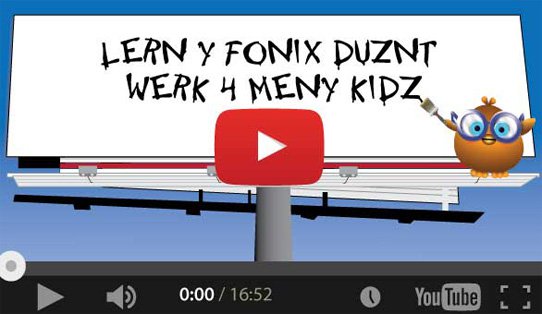 Learn about Reading Kingdom's revolutionary Six Skill Integrated Method. In this video, Reading Kingdom CEO, Jonathan Blank, explains the problems with current reading instruction methods and the benefits of our approach.
Reading Kingdom Benefits:
Research based and incredibly effective.
The program adapts to every child and provides individualized instruction.
Kids can use the program on their own
It's fun so children think they're playing a game and want to use it.
It was created by Dr. Marion Blank, one of the world's top experts in reading.
It works as a standalone curriculum or a supple-ment.